MNN news reports are voiced by personalities from the award-winning staff of WWJ Newsradio 950 in Detroit. Correspondents include:
Beth Fisher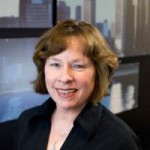 Beth Fisher has been a reporter with WWJ Newsradio 950 since 1997. Whether it's business, politics, sports or something else, Beth loves meeting people and telling their stories. Beth has a degree in journalism from Iowa State University and worked in Marietta OH, Toledo and Cleveland before landing in Detroit with her husband Ed Coury, who anchors the Bloomberg News Report weekdays on WWJ Newsradio 950. In her spare time Beth enjoys traveling, playing tennis and spending time with family and friends.
Rob Mason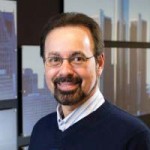 Rob Mason's radio career began as a 19-year-old at the University of Michigan. Rob quickly discovered a passion for sports broadcasting and spent years as a play-by-play man for basketball, football and hockey. After working at various stations and formats in Detroit as an on-air personality, Rob took a hiatus from radio to pursue and interest in advertising and marketing. Having now returned to the on-air side of radio, Rob is a full time news anchor at WWJ Newsradio 950.
Jason Scott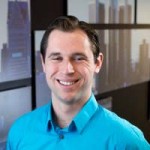 A reporter, writer and producer for WWJ Newsradio 950, Jason graduated from Michigan State University with a degree in Telecommunications. He began in radio on campus in East Lansing as a DJ for the student-run station. Jason has spent time as a radio personality at WLEW in Bad Axe, MI and as an anchor and reporter for WSJM in St. Joseph. When he's not reporting for WWJ, you can find Jason on the golf course or taking in a Red Wings or Tigers game.
Other reporters and anchors from WWJ Newsradio 950 that also serve as voices for MNN on occasion include Dave Ramos,  Lauren Barthold,  and Erin Vermeulen.
MNN sports reports are voiced by personalities from 97.1 The Ticket in Detroit.
Tony Ortiz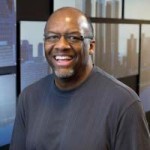 Tony began at WXYT in 1986 as an intern and quickly landed a position as a producer for Spartan basketball and football. He joined WWJ in 1991 and went on to produce Detroit Lions football. After a stop in Houston as a reporter and talk show host at KTRH, Tony returned to Detroit and rejoined WXYT and WWJ. Tony is currently the morning drive sports anchor for WWJ Newsradio 950 and the Lions beat reporter and sideline reporter for 97.1 The Ticket.
Ryan Wooley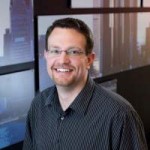 During his time in radio, Ryan has worked every position imaginable, both on-air and behind the scenes. Currently, Ryan is the afternoon sports reporter for both 97.1 The Ticket and WWJ Newsradio 950. In 2014 Ryan was honored by his alma mater, Eastern Michigan University, with the "Outstanding Young Alumni" award. In addition to his work with both stations, Ryan is the play-by-play voice of both the Westland John Glenn football team and EMU women's basketball team. Ryan is also a major car buff, so be sure to look out for him in his 1976 Pontiac Trans Am.